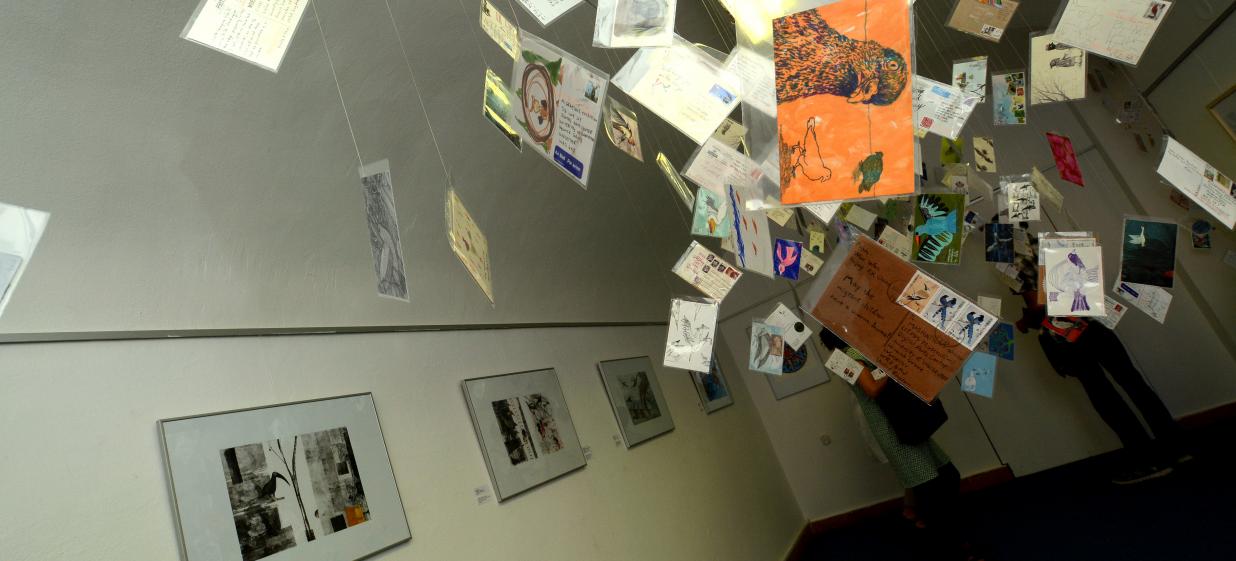 Dates of event :
from: 7. 9. 2017
to: 29. 10. 2017
Venue :
BIBIANA, Panská ul. 41
The exhibition Migrations was prepared in cooperation with the International Centre for the Picture Book in Society, United Kingdom.
The exhibition seeks to focus attention on the plight of thousands of children and their families who, under oppressing regimes, violence and poverty, are forced to migrate to safer places in the world. There is an installation of 100-200 postcards by illustrators from across the world. The installation alone emphasizes that cultures and ideas migrate across borders, against barriers and bans made and issued by people. The installation is complemented with a set of illustrations by a team from alumni from the University of Worcester, the United Kingdom.
This exhibition is supported by IBBY – the International Board on Books for Young People.
Gallery
Gallery